Harnessing digital to rescue the Sustainable Development Goals
Doreen Bogdan-Martin, Secretary-General, ITU, for SDG Action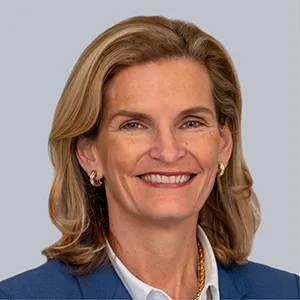 We must ramp up access to, and application of, digital technologies to get the United Nations 2030 Agenda back on track, says ITU Secretary-General Doreen Bogdan-Martin in this SDG Action blog post:
With only 15% of Sustainable Development Goal (SDG) targets on track and 30% of the Goals having stalled or gone into reverse, the SDGs are in jeopardy.
We now risk hurtling toward a future marked by intractable inequalities, cascading crises, and planetary breakdown.
Add to this the fact that we are witnessing tectonic shifts in technology driven by artificial intelligence (AI), and humanity's very existence seems to be on the line.
To my mind, the choice is clear. If we want to have the chance to get the SDGs back on track in the little time we have left, we must double down on digital technologies. We cannot afford to leave anyone behind, including the 2.7 billion people who have never used the internet.