Cabo Verde's Potential Digital Dividends – Economic Update 2022
STORY HIGHLIGHTS
The second Cabo Verde Economic Update focuses on the importance of returning to fiscal sustainability and, within that framework, the role that Information and Communication Technologies can play in strengthening the foundations for an inclusive and sustainable economic recovery.
An efficient vaccination campaign against COVID-19 was critical to economic recovery in 2021, coupled with the fact that the country was able to slightly reduce poverty, both in urban centers and rural areas. The COVID-19 pandemic reversed gains in fiscal consolidation and public debt reduction. It is critical to recreate the conditions for an inclusive and sustainable recovery, through private investment, and to ensure a return to fiscal sustainability, so that the public debt-to-GDP ratio returns to a downward trend.
Cabo Verde has been consistently investing in the country's digital development, with important projects, especially in digital infrastructure. To boost the national digital transformation and thereby support sustainable and inclusive long-term growth, it will be necessary to continue strategic investments in strengthening Cabo Verde's digital economy, leveraging the country's dividends in that sector.
---
The COVID-19 crisis generated the largest economic contraction ever recorded in Cabo Verde – 14.8% in 2020, the second largest in Sub-Saharan Africa – and exposed the country's economic vulnerabilities. However, Cabo Verde is showing signs that it is recovering, albeit gradually. According to the second Cabo Verde Economic Update, real GDP grew by 7 % in 2021.
This recovery, during the second half of 2021, is due to an efficient vaccination campaign, which secured the country with the fourth best vaccination rate in Sub-Saharan Africa, with 108.85 doses per 100 people. Poverty has reduced slightly, both at urban centers and rural areas. In rural areas, with the resumption of growth in agriculture and fishing, poverty has reduced by 3 percentage points, from 45 % in 2020. Urban poverty also declined by 2 percentage points to 28 % in 2021, an indicator that reflects the recovery in services (particularly trade), transportation, and public services.
However, the report highlights that, due to the COVID-19 crisis, public debt, which had been on a downward trajectory since 2017, increased sharply to 155.3 % of GDP in 2021. The country resorted to new concessional external borrowing and the issuance of Treasury bonds to cover fiscal financing needs, causing hard-won gains in reducing public debt to be nullified. To achieve sustainable debt dynamics, it is essential to implement prudent borrowing policies and strengthen debt management, as well as measures to improve the functioning of the public securities market.
Against this backdrop, the revival of the tourism sector, driven by one of the highest vaccination rates in Africa, predicted that a strong post-COVID-19 economic recovery could take place by 2022. However, growth forecasts in the short term have been reduced and real GDP growth is projected at 4 % in 2022, constrained by the adverse inflationary repercussions of the war in Ukraine. While GDP is expected to rise gradually from 2022 onward, it should be noted that this outlook is dependent on downside risks stemming from further variants of COVID-19, the unfolding war situation in Ukraine and climate change shocks.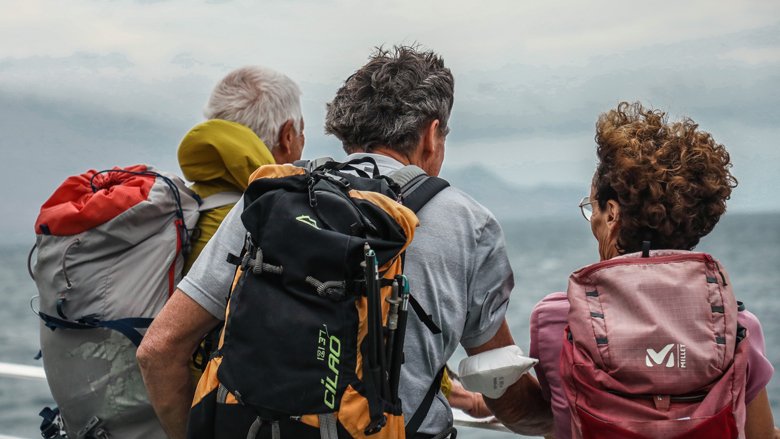 Tourists on their way to the island of Santo Antão | Photo: Marco Silva | World Bank
---
According to Rosa Brito, World Bank economist for Cabo Verde, the gradual growth in real GDP expected from 2022 onwards "will be supported by continued recovery in the tourism sector, as the impact of the pandemic diminishes, and vaccination coverage increases. Average growth is estimated at 5.3 % between 2023 and 2025, led by the recovery of tourism and investments in the ICT, energy and fisheries sectors."
With a development model characterized by an over-reliance on tourism, strong government presence in the economy, and large FDI inflows directed to all-inclusive hotel investments with little spillovers to other sectors of the economy, the pandemic ended up exposing the vulnerabilities of the economy. To counteract this over-reliance and gain resilience, it is necessary to invest in economic diversification to create new sources of income and more jobs.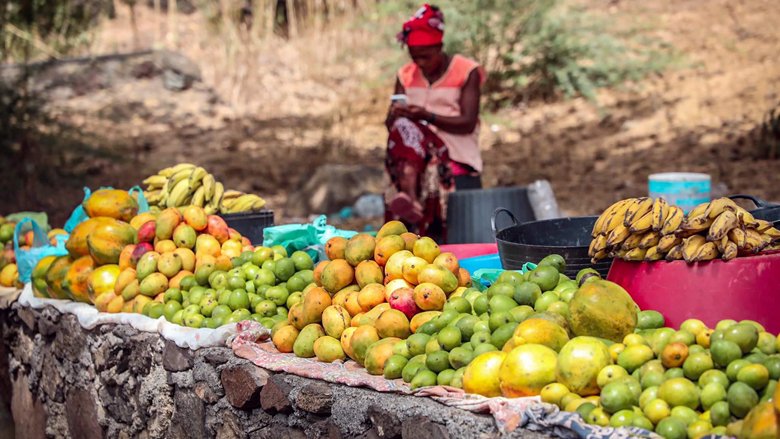 Street vendor in Cabo Verde | Photo: Marco Silva | World Bank
---
"It is necessary to strengthen the regulatory framework for digital development, improve digital foundations, including the data ecosystem and cybersecurity, and invest in human capital."

Camila Mejia Giraldo
Senior Digital Specialist at the World Bank
---
The chapter on the country's Potential Digital Dividends, states that with timely interventions and strategic investments in digital development, Cabo Verde will be able to build a solid foundation for national digital transformation, supporting long-term sustainable and inclusive growth. Cabo Verde has been consistently investing in different areas of the country's digital development, expecting to become a Regional Digital Hub. The country's current digital dividend could represent improvements in governance and public service delivery, create new sources of income, create jobs, diversify the economy, and support the development of a better skilled and more competitive workforce.
For Cabo Verde to achieve this goal, Camila Mejia Giraldo, Senior Digital Specialist at the World Bank says that "it is necessary to strengthen the regulatory framework for digital development, improve digital foundations, including the data ecosystem and cybersecurity, and invest in human capital."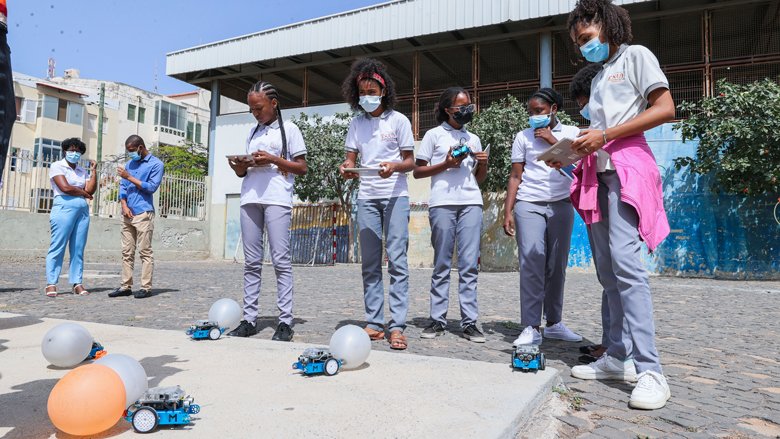 Students at WebLab, a Technology lab that develops digital skills (including robotics and programming) based on hands-on experiences | Photo: Kujo Kaglan | World Bank