Participants in the negotiations on e-commerce discussed key issues such as data flow, data localisation and development at their 22-25 May meetings. The co-convenors (Australia, Japan and Singapore) urged members to step up the work of the small groups between now and the summer break in order to achieve as much convergence as possible.
In his opening remarks, Ambassador George Mina encouraged WTO members to lift the rate of progress in the work of the small groups so that more articles can be "parked". He underlined the importance of the e-commerce negotiations for the future of rulemaking and the digital economy.
Updates from small group discussions
The facilitators of small group discussions shared updates on progress in the work to bridge the differences on text proposals in areas such as cryptography, source code, privacy, "single windows" and telecommunications.
A new small group on data flows and data localisation started looking at text proposals on areas such as development and the digital inclusion of indigenous people.
An information session on data flows and data localisation was held to share the perspective of private sector representatives from Latin America and Africa on the impact of data localization measures on these regions' integration into global markets and their ability to innovate and improve products and services. Another information session was held on e-payments.
Participants shared information on their technical assistance and capacity building programmes in support of efforts to develop e-commerce.
Ambassador Kazuyuki Yamazaki urged members to achieve as much convergence as possible in the small groups before the summer break and asked members to show the necessary flexibility.
A number of members said that engagement by senior officials before the summer break could help build on the momentum achieved so far by the negotiators.
Ambassador Yamazaki stressed the importance of data flows in the digital economy and urged members to create a sense of commonality that can address the different interests, concerns and circumstance of members.
On the development aspect of the negotiations, Ambassador Yamazaki said: "We are seeking a balanced and inclusive outcome." He noted that members should consider how they could achieve outcomes that are beneficial to both developing and developed members so that all participating members can benefit from e-commerce in an exclusive manner.
Ambassador Hung Seng Tan of Singapore, co-convenor of the initiative and chair of the 2023 plenary meetings, reminded participants that five clusters of meetings remain between now and the end of the year. He said: "Time is not on our side. The runway is short; hence I would urge every delegation to reflect seriously on how we can collectively contribute to achieving our targets of securing substantial conclusions by the end of this year and having an ambitious and meaningful outcome in a timely manner."
Indonesia is the largest economy in Southeast Asia and the world's fourth-most-populous country, with an estimated population of 273 million people spread across thousands of islands, which stretch from the Indian to the Pacific Ocean.
In the past decade, the country has grown faster than any other $1 trillion-plus economy bar China and India. A key source of this economic dynamism has been digital services within the country, which are creating a domestic consumer market where over 100 million people spend over $80 billion a year on everything from e-payments to apps for on-demand delivery. This has resulted in Indonesia becoming the largest and fastest growing digital economy in Southeast Asia, which is on track to be worth $130 billion by 2025.
In May 2023, IFC Managing Director Makhtar Diop visited the country to strengthen existing partnerships and continue to support the country's development towards a bright and sustainable future.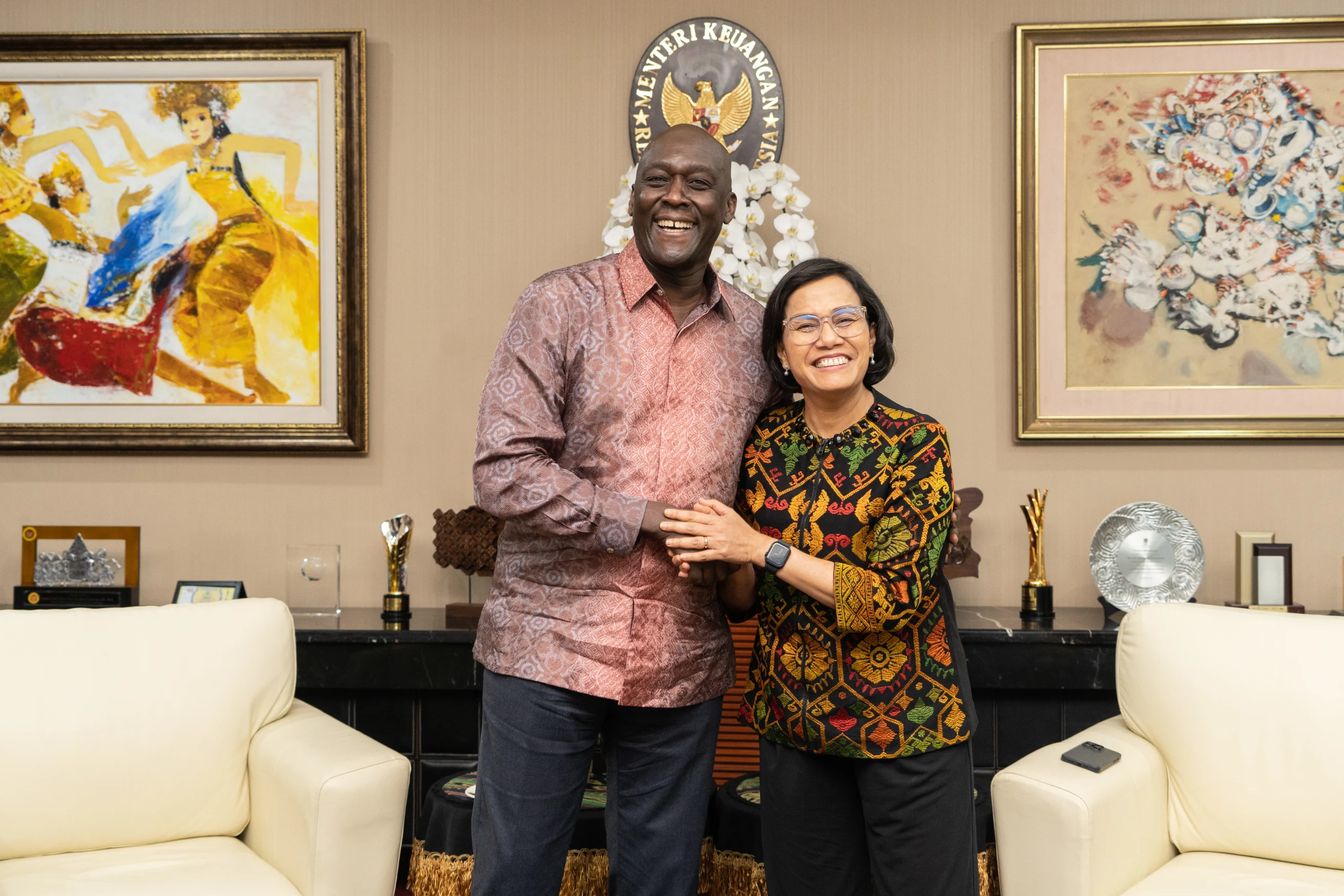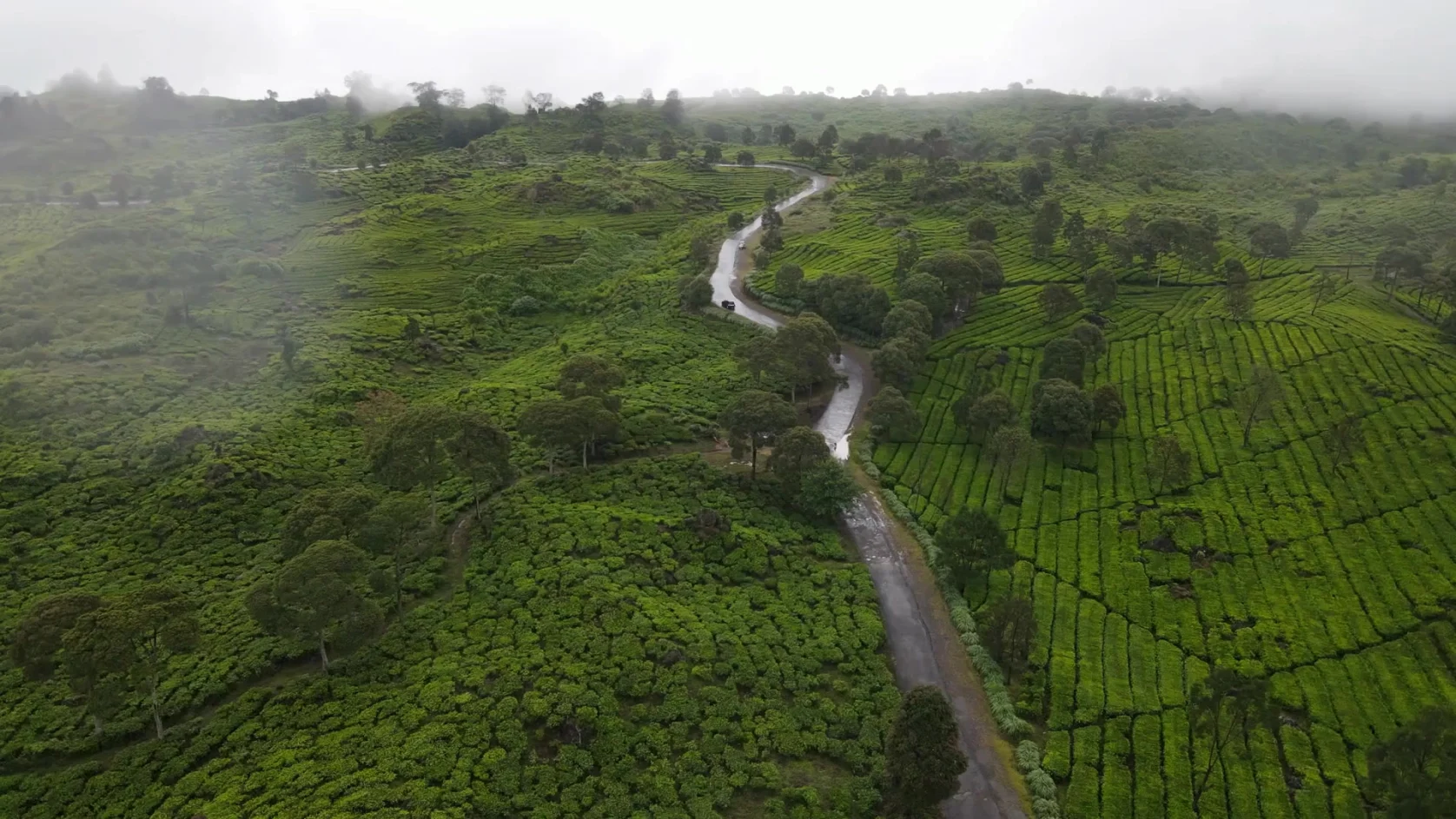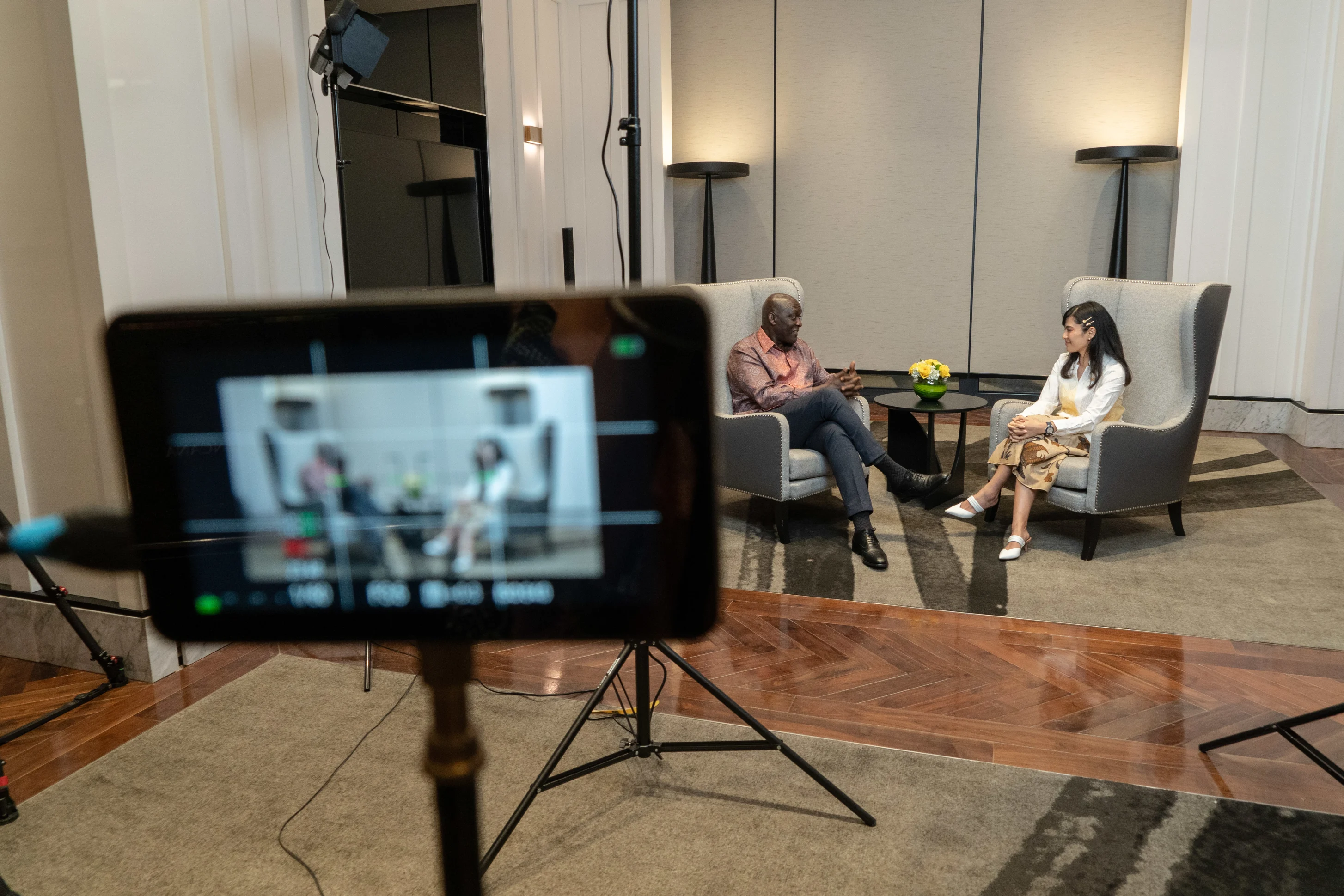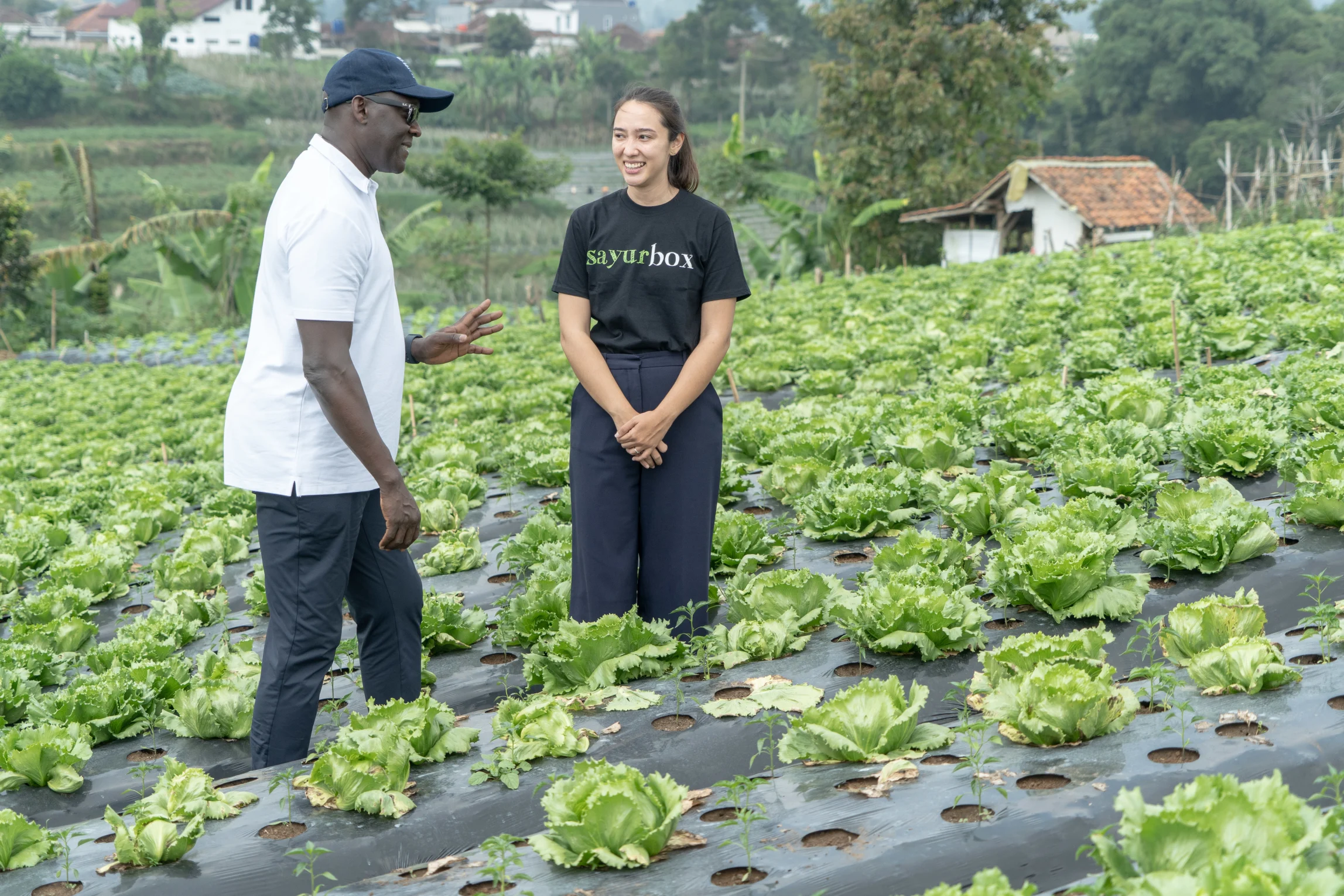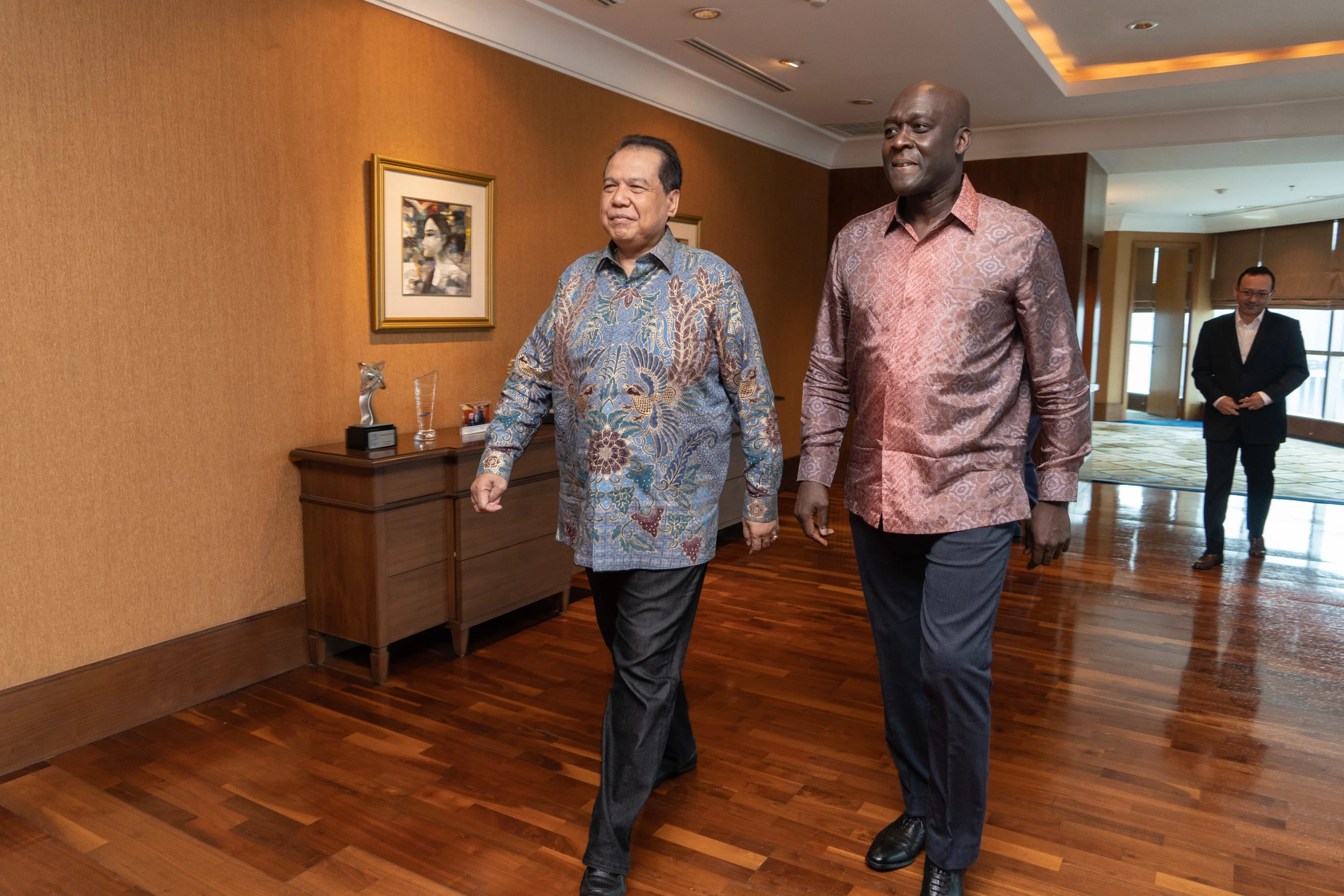 Experts examine the challenges to overcome to level the digital trade playing field for women in developing countries and boost gender equality.
o make e-commerce a greater driver of shared prosperity, the world must urgently tackle the challenges facing women small business owners in developing countries.
That was the message from experts at a meeting held during the UN Trade Forum 2023 on 9 May, where UNCTAD launched a new policy review of e-commerce through a gender lens.
The policy review examines the opportunities for women – particularly those living in developing countries – to harness digital trade for economic empowerment, and the challenges they face.
The report cautions that the shift to digitalization, if not strategically managed, can reinforce pre-existing development and socioeconomic inequalities. It urges stronger policy action to create enabling conditions for all.
"Overcoming existing North−South disparities and addressing gender inequalities in society and the economy is vital, if e-commerce is to support the achievement of the Sustainable Development Goals," said Simonetta Zarrilli, head of UNCTAD's trade, gender and development programme.
Cascading gender disparities risk exclusion
The report calls attention to the growing gender digital divide, a major hindrance to inclusive e-commerce.
While developed nations have almost closed the disparities between men and women with internet access, a much larger gap of 13% persists across least developed countries (LDCs), where 43% of men and 30% of women used the internet in 2022.
Besides, women entrepreneurs in LDCs, including e-business owners, often lack access to credit and other productive resources. They also have limited basic digital literacy, a requirement to engage in the digital economy.
Such obstacles can lock more women e-traders into high-volume but low value-added activities, with limited prospects to leverage e-commerce to grow and diversify their businesses.
The report also points out the dominance of major digital platforms, the cost and requirements to access them, raising questions on how much smaller enterprises can benefit from them or bargain with them.
"These disparities have cascading gender impacts and act as productivity barriers and drivers of exclusion," said Anita Gurumurthy, executive director of IT for Change, an India-based non-profit focusing on gender, education and digital justice.
"What women's enterprises need is a fair game, and we need to make the platform economy work for all," Ms. Gurumurthy added.
Women need more policy support
With the rise of cross-border e-trade, experts call on countries to shore up gender considerations in e-commerce policymaking and negotiations, following the approach adopted in the landmark Buenos Aires Declaration on Trade and Women's Economic Empowerment.
"It is crucial to identify the specific barriers female-owned and -led firms face using microdata and design evidence-based policies that allow them to take advantage of the immense possibilities opened by digital technologies," said Christian Volpe Martincus, principal economist at the integration and trade sector of the Inter-American Development Bank.
What UNCTAD is doing to help
UNCTAD, in collaboration with its partners, has long made calls to unlock women's potential in the digital economy.
It supports countries to boost their capacity in producing gender-disaggregated data on e-commerce, which is key to designing policies that benefit women.
The work incorporates deliberations from the intergovernmental working group on measuring e-commerce and the digital economy, and a joint programme on trade and gender statistics.
The UNCTAD-led eTrade for Women initiative empowers the next generation of female digital entrepreneurs in developing countries.
The initiative also elevates the voices of women leaders in e-commerce in policymaking circles at local, regional and global levels.
Artisanal fisheries[1] are an important food source with fish constituting an important source of protein and income by providing employment to millions of people in countries where food security is an issue.
The sector is the economic backbone of most coastal communities. It represents an important socio-economic and cultural aspect of coastal communities across the Commonwealth, and the impact on coastal reefs and other marine lives may be significant.
At the 2009 Commonwealth Heads of Governments Meeting (CHOGM) in Trinidad and Tobago, Heads acknowledged that the sustainable harvesting of the world's fish stocks supports food security and can have long-term economic benefits and agreed that urgent action was needed to strengthen fisheries and marine management in member states waters, particularly in the case of the more vulnerable member states.
Unfortunately, the sector is highly vulnerable to natural and man-made shocks including climate change, storms that might damage fishing vessels, pollution, and overfishing thereby causing catches to decrease. On the other hand, fishing is one of the most dangerous jobs in the world, with high mortality and accident rates.
The big question is what can digitalisation do to transform artisanal fisheries into a profession that can attract the youth?
The timely release of The State of Digital Fisheries in the Commonwealth – A Baseline Report 2023 responds to this question by showing how digitalisation of the fisheries sector is already underway across the Commonwealth. The Policy Guide argues that whether digitalisation fulfils its promise, or it becomes just another technological hype for development, depends on our approach to its deployment, especially for the most vulnerable communities and dangerous professions.
The report recognises that to meet the global food systems transformation agenda by the United Nations and the ongoing country-level processes and pathways, new and frontier innovations must be at the forefront. Digitalisation is one of the key frontier innovations. But it takes more than innovations to see results for people. It is more about the process of delivering the innovations. Hence this policy guide shares experiences from across the Commonwealth and beyond.
Framing digitalisation for fisheries
The report takes a policy approach to digitalisation as against the conventional focus on profiling digital technologies and services for fisheries. A critical contribution of the report is the framing of digital fisheries beyond digital technologies and services. The results in each region were based on an assessment using the "digital fisheries framework" developed by the Secretariat in collaboration with other partners, which consists of three pillars and a base – pillar 1 (digital innovations), pillar 2 (data infrastructure), pillar 3 (business development), and the base (enabling environment) (see figure).
The framework lays a foundation for understanding the state of digital fisheries in the Commonwealth, provides a basis for future country-level assessments, presents an outline for developing a universal index for monitoring the deployment of digitalisation within the sector, as well as supporting the national digital fisheries strategies development process.
A high-level digital fisheries landscape across the Commonwealth through the lens of the framework:
Commonwealth Africa:
Automatic Identification Systems (AIS) and vessel monitoring systems (VMS) to collate data and track the fishing footprint of individual vessels as well as digital payment solutions are widely used across the region.
Unfortunately, the absence of coordinated data infrastructure means poor maritime surveillance and failure to monitor illegal, unreported, and unregulated (IUU) activities.
Commonwealth Asia:
Donor-driven approach to the development of new innovations dominates the region with less entrepreneurship in fisheries digitalisation.
The enabling environments for digitalisation vary across the region with the main hurdle being network connectivity for the use of mobile devices.
Commonwealth Caribbean and Americas:
The use of digital innovations is low in the Caribbean with fishers mainly relying on basic digital solutions and services such as voice calls, WhatsApp messaging and Microsoft Word and Excel for data collection and storage.
Through the Fisheries and Oceans Canada (DFO), Canada has made significant progress with infrastructure for fisheries-related data, but fisheries data is still somewhat lacking.
Commonwealth Pacific:
In general, accessibility and knowledge of digital technologies within the region is considered "good", but progress is disjointed with several pilots and initiatives.
The Pacific region's data infrastructure is underdeveloped and fragmented at the national level with lots of issues managing the large amounts of fisheries data collected by governments.
Commonwealth Europe:
While the uptake of digital innovations within the UK's fisheries is slow, the Mediterranean's fisheries have little technology or research and development currently happening within the sector.
The United Kingdom has one of the most promising enabling environments in the Commonwealth with good infrastructure, educational levels and data collection.
The way forward
The transformation of artisanal fisheries within the Commonwealth is central to the cultural and economic well-being of people. Digitalisation has the potential to positively impact this transformation process. The report and the underlying framework are the starting point for enabling Commonwealth member countries and regions to fully exploit the new digital innovations. And the Commonwealth Connectivity Agenda for Trade and Investment is designed to support member states in creating that policy-enabling environment for the digitalisation of the sector so that it attracts the investment needed to support the goal of increased food security.
[1] Can be subsistence or commercial and involves the use of relatively low-level technologies such as small canoes or boats instead of larger, more powerful vessels; no engines or very simple low-power engines; and traditional fishing gear such as spears or hand reels.
Read: State of Digital Fisheries in the Commonwealth – A Baseline Report 2023
About Commonwealth Connectivity Agenda
The United Nations Capital Development Fund (UNCDF) is inviting private sectors innovators to submit proposals on digital innovative solutions to support micro to medium scale Pacific Agribusinesses.
The Pacific Agri-MSME Digital Innovation Challenge will offer grants of up to USD 80,000 and a range of support services to design and launch digital solutions that support the development and expansion of agribusiness models and solutions. Proposed solutions must be carried out in one or more of the following countries in the Pacific region: Fiji, Papua New Guinea, Samoa, Solomon Islands, Vanuatu, Kiribati, Tonga, Timor-Leste, Federated States of Micronesia, and the Republic of the Marshall Islands.
The goal is to support the development and growth of digital agribusiness models and solutions to alleviate financial and other constraints for agribusinesses and smallholder farmers, particularly women and youth, in the region following the disruptions caused by COVID-19 in agricultural value chains.
The Digital Innovation Challenge focuses on areas identified in the Pacific Regional E-commerce Strategy and Roadmap (the Strategy), endorsed by Trade Ministers in 2021 and coordinated by the Pacific Islands Forum Secretariat. These areas are access to markets, access to finance or capital, access to inputs, efficient business processes, and access to information and skills. Winning innovative solutions carry the potential to enhance agribusiness activities and support inclusive trade by promoting digital and innovative solutions to address unique agricultural challenges in the Pacific.
The Digital Innovation Challenge is possible thanks to the Pacific Digital Economy Programme, which is jointly implemented by UNCDF, the UN Development Programme and the UN Conference for Trade and Development. The programme is supported by the Government of Australia and the European Union.
---
Deadline: Monday 12 June 2023
Countries: Fiji, Papua New Guinea, Samoa, Solomon Islands, Vanuatu, Kiribati, Tonga, Timor-Leste, Federated States of Micronesia, and the Republic of the Marshall Islands.
For more information and to apply: click here
The Pacific E-commerce Initiative welcomes the launch of M-PAiSA Mastercard, an exciting addition to Pacific e-payment solutions.
Through M-PAiSA Mastercard, the partnership between Vodafone and Mastercard in Fiji opens the doors for M-PAiSA customers to purchase products domestically and internationally with assured security. Vodafone Fiji Board Chair, Mr Joe Taoi, said, "The launch of M-PAiSA Mastercard will truly transform M-PAiSA into an open loop, globally accepted payment platform allowing users to be able to make online and overseas payment also".
During the launching event, Hon. Manoa Kamikamica, the Deputy Prime Minister and Minister for Trade, Cooperatives, Small and Medium Enterprises, and Communications, emphasised, "Digital wallets as simple as M-PAiSA genuinely have a positive influence on the Fijian economy. As a powerful tool digital wallets such as M-PAiSA have accelerated development and promoted equality, mobilising funds in the informal sector and empowering our rural communities."
In his remarks, Mastercard Director Pacific Islands, Mr Craig Kirkland, shared his enthusiasm on the outcomes of the partnership, "Already in the pilot phase we have seen some really great insight into customer behaviour when you provide them a solution that meets their needs and allows them the freedom to spend their own money in a way that suits them."
The Pacific Regional E-commerce Strategy and Roadmap (the Strategy), endorsed by Pacific Trade Ministers in 2021, highlighted the limited presence of electronic transactions in the Pacific region and the necessity for user-friendly payment gateways. To address this challenge, the Strategy emphasised the importance of forming partnerships with leading global providers as a potential solution.
In alignment with the Strategy's objectives, the partnership between Vodafone and Mastercard directly addresses these concerns. Specifically, it fulfills Measure 5.1.5 of the Strategy, which focuses on operationalising partnerships with leading payment solutions providers for the creation of Pacific digital wallets with simple functionalities.
Vodafone welcomes registration for M-Paisa Mastercard with online registration available for the convenience of customers. The first 100,000 customers to complete sign-up will receive their Mastercard free of charge.
For more information: Vodafone Fiji – M-PAiSA-Mastercard
Read Full Remarks: Deputy Prime Minister and Minister For Trade, Co-Operatives And Small And Medium Enterprises, and Communications Manoa Kamikamica
A groundbreaking summit to help close the global digital divide is taking place this June. It's the first in-person session since 2019, when it inspired transformation in a rural community in Armenia.
In the mountainous village of Shaghap, in the Armenian region of Ararat, over 170 families live in a quiet area far from urban centers. Agriculture and husbandry have long been their main source of income, with other activities complementing it: a tobacco factory, a small pastry shop, and a bed and breakfast for tourists who are eager to venture into the Armenian mountains. But the lack of new opportunities has led to the exodus of Shaghap's youth to the capital city of Yerevan and other larger cities, where they can find other jobs and create better opportunities for their future.
The lack of opportunities was partly due to the limited Internet access available in Ararat: the whole village relied on mobile connectivity with data caps to get online. Left behind by service providers because of their remote location and costly infrastructure investment, high-speed Internet was just a dream. Entertainment options were also scarce, limited to a handful of TV channels that were also the main source of information.
But this started to change when the village came together to build a fiber community network—after learning from similar experiences in the region.
Becoming Part of a Global Movement
Driven by Kristine Gyonjyan, Director Union of Operators of Armenia, the people in Shaghap saw an opportunity when they learned about community networks during the 2019 European Community Networks Summit.  The summit was led by the Internet Society and held in the neighboring country of Georgia. During the summit, people from all over the region working with community networks shared their experiences, including representatives from guifi.net in Barcelona, Sarantaporo in Greece, Suusamyr in Kyrgyzstan, and Tusheti in Georgia. The event also shared how to leverage public and private investment for these types of networks, and how to create an enabling regulatory environment allowing them to grow and thrive.
The Internet Society  by:
Supporting initiatives to deploy Internet infrastructure to connect those who need it most
Reaching areas where traditional providers don't operate
Supporting the development of local technical skills
People in Shaghap had thought about connecting underserved areas with fiber optic cables. Learning about the experience of others who had set up community networks made it seem more realistic. They started by kicking off conversations with members of the community, network operators, the Union of Operators of Armenia, and the Armenian government. The idea was eventually supported by the Ministry of High-Tech Industry of Armenia and the Public Services Regulatory Commission. This led to a pilot project developed by the Union of Operators of Armenia to deploy its first community network.
After delays due to local conflicts and COVID restrictions, the project finally took off in 2021. The Union of Operators of Armenia established the Community Networks Foundation to lead this project and partnered with a local network operator, Arpinet, and the Armenian Electronic Network for the infrastructure planning and use. The community installed over 18 kilometers of fiber optic cables to bring connectivity to Shaghap from the nearby village of Vedy, and then laid another two kilometers within the village to connect several homes and buildings, including the local school.
Fast Improvements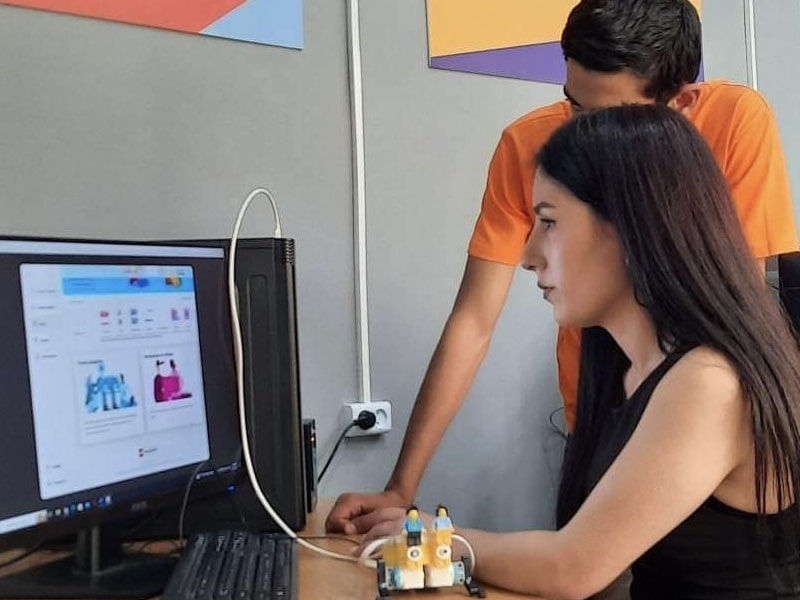 Connectivity brought the developments that the community was seeking: the school was finally able to organize online lessons for its students, allowing them to expand their learning experiences beyond the classroom. It also helped make the case for an investment by Rostelecom to create a robotics lab at the school, helping children combine the learning of new skills through the Internet with local innovation. The local pastry shop saw an increase in business and in safety: they were able to deploy video monitoring for the store, and tourists are staying longer and ordering more now that they have access to Wi-Fi there. Last but not least, people are happier with more entertainment options at home.
The improved Internet connection is also helping people with research. Peter Cob, an archeologist working for the University of Hong Kong, says they are "trying to study the human past using digital technologies… We do 3D scans of everything we excavate, and we want to make sure this gets up to the Internet and to the university for the long-term preservation, storage, and analysis of the ancient past."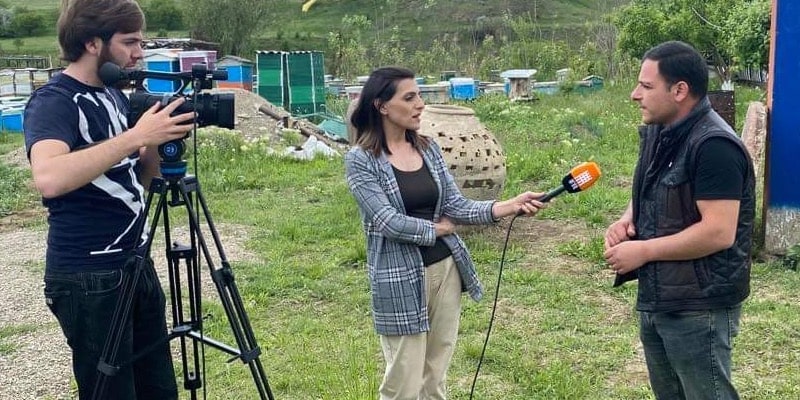 The community network sparked attention across the country too, and was featured in a news story in two different channels. Now that the connectivity model has shown it's capable of bringing connectivity to isolated areas, there are plans to expand this solution to seven other communities near Shaghap that will connect thousands more.
Growing the Movement
After going through the experience of deploying a successful community network, Kristine is now working to share the people of Shaghap's experience and foster collaboration during another community networks summit, this time in Armenia.
For the first time since 2019, people working with community networks in Europe are coming together to discuss the technical issues they face, enabling policy environments and financing mechanisms for these solutions, and training and learning opportunities to deploy these networks in places that are hard to reach, like the mountainous villages of Armenia.
The Connecting the Unconnected: Europe and Beyond summit will take place in Yerevan, Armenia, on 6-7 June 2023.
West African Economic and Monetary Union (WAEMU) countries have seen increased financial account ownership since 2014, with mobile money accounts driving adoption and usage.
On average, 41% of adults in the WAEMU have an account with a bank or similar institution or with a mobile money service. Senegal has the highest account ownership rate at 56%, but it still falls 15 percentage points below the developing economy average. However, there is room for growth in financial inclusion, and the Global Findex data suggests opportunities to accelerate ownership and usage through digital financial enablement.
Nearly 75% of account owners in WAEMU own a mobile money account.  
In 2014, WAEMU countries had low account ownership rates, except for Côte d'Ivoire. Banks and similar institutions held most of these accounts. However, between 2014 and 2021, mobile money accounts boosted account ownership rates across most countries.
---
41% of adults on average have an account in WAEMU
Adults with an account (%), 2014-22
Some countries saw duplication between brick-and-mortar bank accounts and mobile money, while others like Benin and Togo saw substitution, which might suggest that already-banked adults retired their financial institution accounts in exchange for a mobile money account or that a disproportionally higher share of adults adopted mobile money accounts.
---
Mobile money is an important enabler of financial inclusion in Sub-Saharan Africa
Adults with a mobile money account (%), 2014-22
But despite overall gains, some countries still have low account ownership rates for poorer adults and women. Account ownership for poor adults in WAEMU increased from 12% in 2014 to 35% in 2021, but the poorest 40% of households have 11 percentage points fewer accounts than the richest 60%. This includes a gap of over 16 percentage points in Burkina Faso and Togo.
Women's account ownership has also increased 20 percentage points over the past decade to 35% in 2021. Mobile money has had a gender-equalizing effect in most countries, except for a 13 percentage point gap in Côte d'Ivoire, where men have adopted phone-based accounts at a higher rate.
Young adults aged 15-35 are less likely to have a bank or similar account, but this age gap is insignificant among mobile money account owners, which is important for younger adults to access digital financial services.
Digital payments are broadly popular in WAEMU 
Account usage has increased due to the widespread adoption of digital payments across the WAEMU.
More than half of the adults who receive government payments in the region (except Niger) do so into an account. In addition, over 30% of private sector wage earners receive their wages directly into an account in Benin, Burkina Faso, and Côte d'Ivoire, and over 45% in Mali and Senegal. This has resulted in over 20% of account owners in Burkina Faso and Mali opening their first financial institution account. However, 1.5 million adults continue to receive government wages, transfers, and pensions in cash.
Agriculture payments are still predominantly made in cash, accept in Mali, where almost 40% of farmers receive their payment directly into an account (14% of all adults). However, over 8 million unbanked adults receive agricultural payments in cash across WAEMU, including 4 million women and over 3.5 million poor adults. Yet 5 million unbanked adults receiving these cash payments have a mobile phone. Digitization of these payments into mobile money accounts could help farmers access formal financial services including seed and fertilizer financing and insurance products.
The COVID-19 pandemic has catalyzed digital payment adoption in the region, with over half of the adults who make digital merchant payments across WAEMU countries doing so for the first time during the pandemic. Digital utility payments also saw an adoption boost, although cash remains the dominant method everywhere in the region except Côte d'Ivoire and Mali.
Initiatives to expand financial inclusion should start by enabling digital payments 
The expansion of digital financial accounts and payments presents an opportunity to expand financial inclusion, particularly for women and the poor, by leveraging existing momentum for digital solutions.
However, this requires tackling existing barriers to digital access and usage. Across WAEMU, there is a gender gap in mobile phone and government-issued ID ownership. The share of women with a mobile phone or ID is significantly lower than it is for men, which hinders their ability to both purchase a SIM card for their mobile phone or open an account, since ID is a key requirement for both.
In addition, more than half of unbanked adults in the WAEMU express insecurity about using an account independently, while about half of mobile money account owners report needing help using their account. These issues highlight the importance of providing financial education to improve digital and financial literacy skills, along with creation of products that consider customer abilities, and strong protection measures to ensure that customers benefit from financial access.
Taking a holistic approach to closing inclusion gaps for mobile access, documentation, and financial inclusion can have a wide-ranging impact beyond the formal financial sector.
Digital twins – virtual representations of real-world objects or systems – allow manufacturers to run tests and learn as if they are testing in a real-world scenario.
Manufacturers currently focus much of their use of digital twins on improving production processes or sustainability.
As digital twins mature, manufacturers should incorporate production and sustainability metrics into a single digital twin to obtain the full benefits of the model.
---
Although not a new technology, digital twins – virtual representations of real-world objects or systems – are crucial in bolstering the Fourth Industrial Revolution. Ranging in scale from a car to a city, constant real-time data and feedback loops ensure digital twins are accurate virtual representations. This allows manufacturers to use them and learn as if they are testing in the real world.
Currently, manufacturers take advantage of digital twins for a wide variety of purposes with the most common focusing on improving the production process or sustainability. Production digital twins can improve manufacturing through cost savings and improved efficiency. These often have positive yet overlooked side effects. The newly efficient operations tend to reduce energy and water consumption, waste and emissions, leading to a smaller environmental footprint. Similarly, while not the primary goal, sustainability-focused digital twins can lead to cost savings and improve efficiency.
Viewing production digital twins and sustainability-focused digital twins as separate entities is a missed opportunity for manufacturers. Failing to incorporate all aspects of production creates an incomplete model. As digital twins mature, manufacturers should incorporate production and sustainability metrics into a single digital twin to obtain the full benefits of the model.
What is a digital twin?
A digital twin can be described as an information mirror model or an exact 3D virtual representation of real-world systems. Digital twins often simulate how a "twin" will fare in a wide range of scenarios, identify operation bottlenecks and compare expected results with real-time production.
Digital twins receive data from various sensors monitoring the real-world twin. In a manufacturing setting, for example, sensors can measure a wide range of information, such as performance outputs (number of holes drilled, energy consumed and so forth) or environmental information (weather conditions, for example). This information is then analysed with the help of machine learning and artificial intelligence (AI).
The beauty of the digital twin system is it allows for continuous improvement: the real twin feeds data to the digital twin, and the digital twin identifies areas for improvement and provides solutions. These suggestions are adapted and the cycle begins again. The Hitachi Digital Twin Solution is a prime example: a digital twin is created for each machine at its manufacturing site and receives a constant flow of data. The digital twin allows the factory to identify problems early and often, preventing more significant issues from arising.
Another adaptor of the digital twin is the automotive industry. BMW has digitized many of its factories and created the BMW iFACTORY, a digital tool that looks similar to Google Street View. According to BMW, this digital twin promotes international collaboration between factories. The production team uses the BMW iFactory to visit any factory worldwide to gain quantitative data from the factory floor and compare best practices.
Digital twins in manufacturing: production vs sustainability
Many manufacturers worldwide use digital twins to improve production efficiency. A recent white paper by the World Economic Forum's Global Lighthouse Network (GLN) highlights factories leading the way in digital transformations. Many of these factories emphasize process-focused digital twins as critical enablers for success.
One example is the LG Electronics factory in Changwon, Korea. The factory transformed its assembly line visual simulation tool into a digital twin by continuously integrating real-time production data into the system with updates occurring every 30 seconds. As a result, they improved productivity by 17%, product quality by 70%, and reduced energy consumption by 30%.
Another example is Procter & Gamble's factory in Guangzhou, China. The factory employed a digital twin to improve warehouse operations. Within a three-year period, the digital twin led to 99.9% of deliveries on time, a 30% reduction in inventory and a 15% reduction in logistic costs.
These examples and many other production digital twins have overlooked sustainability as a side effect. The newly efficient operation reduces energy consumption and waste, leading to a smaller environmental footprint. As mentioned above, the LG Electronics factory minimized energy consumption by 30%, while the Procter and Gamble factory reduced inventory by 30%. These mark a drastic reduction in resource consumption, making its processes more sustainable.
In an interview with the World Economic Forum in 2022, Peter Herweck, the CEO of Schneider Electric, stated: "Effectively integrated digitalization and sustainability drive deeper, broader change when they are aligned."
Moving forward: a singular digital twin
Although small in numbers, the dual-focused digital twin is not an idea of the future. Western Digital in Penang, Malaysia, has used digital twins to create a "lights-out automation" system. "Lights out manufacturing", where a system operates without lights, transforms the entire process by integrating sustainability and efficiency goals. While the site has grown with a compound annual growth rate (CAGR) of 43% in the last four years, the lights-out automation has reduced energy consumption by 41%.
Sustainability and production efficiency reinforce one another. Failing to incorporate all aspects into the digital twins model creates an incomplete digital picture and prevents continuous improvement. If sustainability or efficiency is viewed as a byproduct rather than a result, the information is not fed into the model. As a result, it is impossible to build off these insights to facilitate further improvement. As digital twins mature, sustainability and production efficiency should be viewed as integrated components of a complex system or as core components of the industrial metaverse.
Veronique Adenis, Project Fellow, Advanced Manufacturing and Supply Chains, World Economic Forum, contributed to this article.
This article deals with the potential of ChatGPT for SMEs in Latin America and the Caribbean, while also constituting an illustration of its potential by itself. It was written through an interactive process between the author and the platform, using a succession of prompts and questions directing ChatGPT to deepen and focus its responses until the article was finalized.
Artificial intelligence (AI) and natural language processing (NLP) technologies such as ChatGPT are becoming increasingly important for businesses worldwide. While larger corporations are often at the forefront of adopting these technologies, small businesses in developing countries can also benefit greatly from ChatGPT. In this blog entry by the Competitiveness, Technology, and Innovation Division of  the Inter-American Development Bank (IDB), we analyze and reflect on the potential of AI in innovation and productive development and what its use could mean for small and medium enterprises (SMEs) in Latin America and the Caribbean.
ChatGPT and small businesses
SMEs are already starting to use ChatGPT to automate tasks and improve customer service. Common applications run along the following lines:
Customer support chatbots: through ChatGPT chatbots, customer inquiries and support requests that can be handled with an automated system to answer common customer questions, provide  basic product information, and even troubleshoot technical issues.
Personalized marketing: ChatGPT can analyze customer interactions and data to generate personalized marketing messages tailored to each individual customer.
Automated email responses: ChatGPT can be trained to recognize specific keywords or phrases and respond with pre-written messages, saving time and improving response times to common inquiries.
Natural language processing for data analysis: ChatGPT can be trained to recognize specific patterns and themes in customer feedback and sentiment data, providing insights to help small companies improve their products or services.
Streamlining internal processes: tasks such as scheduling meetings, sending reminders, and automated task trackers, save time and improve efficiency.
By leveraging the power of natural language processing, small companies can compete with larger competitors by improving customer service, increasing operational efficiency, and saving costs. Typically, small businesses face different obstacles when it comes to adopting AI-ChatGPT-like technologies. Some of the most common obstacles are:
Specialized expertise: small companies may lack personnel with expertise in natural language processing, machine learning, and data science and may not have the necessary resources to develop and maintain a ChatGPT system on their own.
Training and customization: ChatGPT systems need to be trained on specific data sets and customized to the needs of each individual company. This can be a time-consuming and complex process, especially for small companies with limited resources.
Potential for errors: small companies need to be aware of potential errors ChatGPT might make and take steps to mitigate any negative impact on their customers.
Privacy, bias and security concerns: SMEs need to ensure that their ChatGPT systems are secure and comply with relevant data protection regulations, while remaining vigilant so that AI-related innovations do not lead to discrimination in customer service interactions.
The challenge for SMEs in Latin America and the Caribbean
Although the potential of AI for SMEs is big, the context in which these companies operate can translate into additional barriers and difficulties for the adoption of technologies such as ChatGPT in Latin America and the Caribbean (LAC). Some of these can be:
Availability of specialized expertise: In many LAC countries, there is an acute scarcity of specialized expertise in AI and natural language processing, making deployment of ChatGPT even more challenging. However, there are also opportunities for collaboration and knowledge-sharing between businesses and academic institutions or government agencies, which could help to address this challenge. Online resources and training programs are also a solution. There is an open question about whether advanced digital skills training in Latin American bootcamps and universities will respond to the emergence of ChatGPT.
Data quality and availability: small businesses in Latin America and the Caribbean may not have access to data sets of the same quality or size as those found in more developed countries, but there may be opportunities to collaborate with larger businesses or government agencies to access relevant data sets.
Internet connectivity and broadband: In several countries these may be limited or unreliable, making it challenging for small businesses to implement ChatGPT systems that rely on cloud-based services or real-time data processing. Fortunately, there are also opportunities for innovation and adaptation, such as developing hybrid systems that combine cloud-based and on-site processing or optimizing ChatGPT systems for low-bandwidth environments.
Affordability: overall, implementing solutions to adoption challenges will cost money.
While there may be some challenges associated with implementing ChatGPT in the context of small businesses in Latin America and the Caribbean, these challenges can also bring opportunities for innovation, collaboration, and knowledge-sharing to address them. Ultimately, the benefits of ChatGPT – such as improved customer service and automation of tasks – could be particularly valuable and imply many possibilities for SMEs in LAC, for example by allowing them to reach and access customers beyond their local region.
Some small businesses in developing countries outside the LAC region are successfully using AI, including ChatGPT. To a large extent, this was made possible with the support of emerging start-ups that have committed to finding solutions for SMEs to use AI:
Farm.ink: Kenyan start-up that developed an AI-powered chatbot called Apollo, which provides small-scale farmers with real-time advice on crop health, market prices, and weather patterns. This technology has been a game-changer by providing farmers with access to information that was previously out of reach.
Ricult: a start-up that developed an AI chatbot called Ricult Assistant to provide small-scale farmers with personalized recommendations for crops, fertilizers, and seeds. It also provides real-time weather updates and market prices to help farmers make informed decisions, increasing the yield and income of small-scale farmers in Pakistan and Thailand.
Toffee Insurance: Indian insurtech startup that uses a chatbot powered by AI and machine learning to offer instant and personalized insurance solutions to customers.
Haptik: an AI-powered chatbot platform based in India that has developed chatbots for a range of industries, including finance, healthcare, and e-commerce. Their chatbots are designed to work in low-bandwidth environments and support multiple languages, making them well-suited for use in developing countries.
Increasingly in Latin America innovative firms are also using AI concentrating in streamlining customer service through chatbots and sales management.
Yalochat: is a chatbot platform that uses AI, including ChatGPT, to help businesses automate their customer service and sales processes. The company is based in Mexico and serves businesses throughout Latin America.
Adext AI: a digital advertising platform that uses AI to optimize ad campaigns based in Mexico and serving businesses in Latin America and the US They use a combination of ChatGPT and other AI models to analyze data and create personalized ad campaigns for their clients.
Botmaker: chatbot platform based in Argentina to help businesses automate their customer service and sales processes.
Cognitiva: and chatbot platform that provides automated customer service and sales solutions for businesses. The company is based in Chile, Colombia and Costa Rica and serves businesses throughout Latin America.
AI for social development
There are also AI initiatives that can play a role in social development: IBM has been working on several AI and natural language processing projects in developing countries, with a focus on healthcare, education, and disaster response. For example, they have developed an AI-powered chatbot called "Watson Assistant for Citizens" to help people in India find information about COVID-19. Microsoft has also launched several initiatives to help bring AI and natural language processing technologies to developing countries. AI for Good, for instance,  provides funding and resources for projects that use AI to address social and environmental challenges. Initiatives like these have the potential to realize the benefits these technologies can bring to small businesses and communities and address some of the challenges associated with limited resources and expertise.
A future with AI and a surge of possibilities
ChatGPT has the potential to revolutionize small businesses in Latin America and the Caribbean by improving customer service, reducing costs, and increasing efficiency. However, small businesses must overcome the challenges of specialized expertise, data quality, and connectivity to implement and use ChatGPT effectively. Despite these challenges, there are already examples of small businesses in developing countries successfully using ChatGPT to improve their operations and increase their impact.  Furthermore, many start-ups are developing solutions tailor made for SMEs. As AI technology continues to evolve, it is likely that more small businesses in the region will be able to leverage this technology to achieve their goals.