Women in GovTech Challenge 2023-24
Let the challenge begin!
The first cohort of women in GovTech is all set to master the necessary skills to develop citizen-centric digital government services, learn technical and soft skills, and accelerate their GovTech careers. GovStack team and experienced mentors will provide guided support enabling participants to design citizen-centric digital services with the GovStack approach. Top projects will be showcased at the World Summit on the Information Society (WSIS) 2024.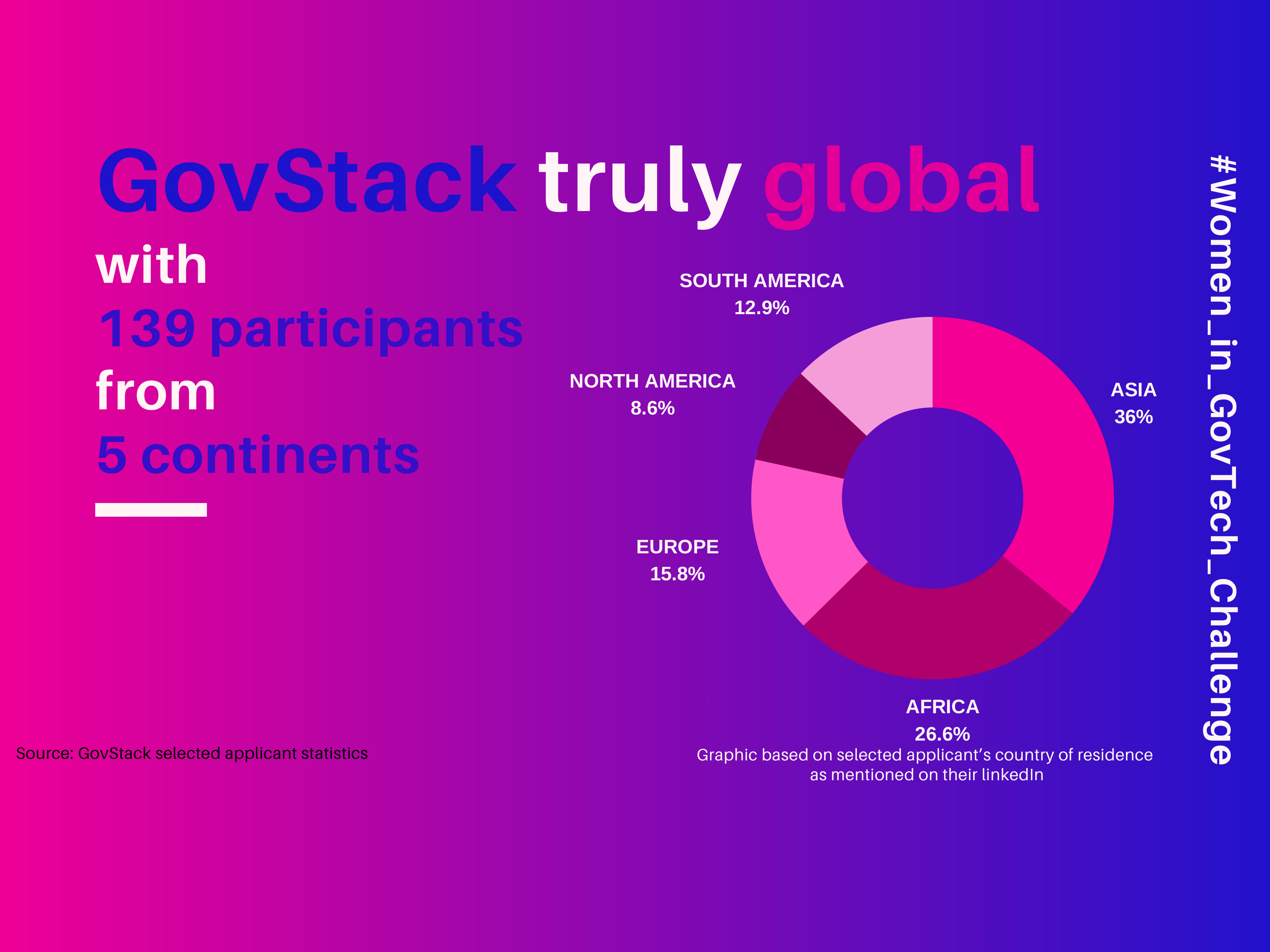 Timeline of the Challenge
Week 1 – 13th to 17th of November 2023: Introduction to GovStack
Week 2 – 20th to 24th of November 2023: Service Design from AS-IS to TO-BE
Week 3 – 27th of November to1st of Decmber 2023: Architecture, non-functional & security requirements
Week 4 – 4th to 8th December 2023: Information Mediator (IM BB) & cross-border services
Week 5 -15th to 19th of January 2024: Identity (ID BB)
Week 6 – 22nd to 26th of January 2024: Payments (Pay BB)
Week 7 – 29th of January to 2nd of February 2024: Change Management
Week 8 – 5th to 9th of February 2024: Leading digital
14th & 15th of February 2024: Final presentations
March 13th: Graduation
17th April 2024: Pitch rehersal for WSIS 2024
27th to 31st May 2024: Presentation of the project in the CIO Digital Leaders Forum & Project fellowship